DOG DAYCARE IN RIVER NORTH, CHICAGO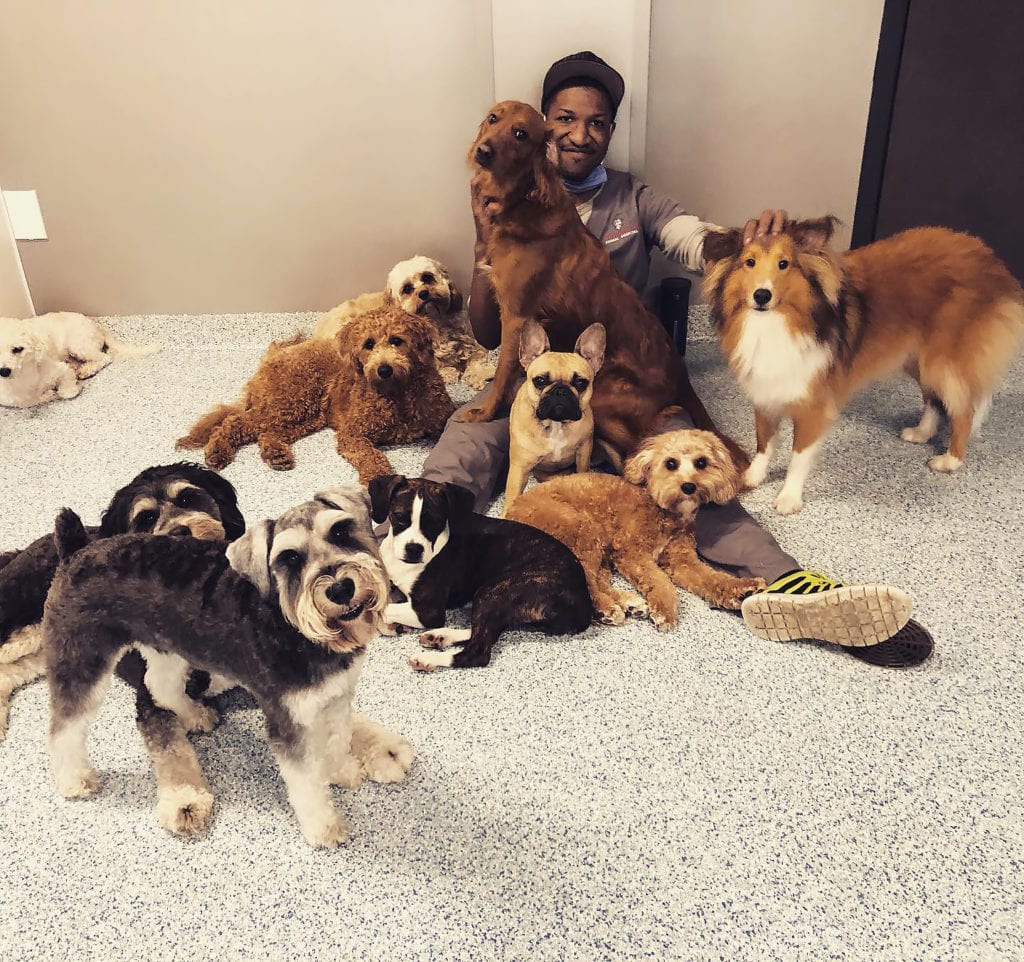 Most dogs do best when they have an outlet for their energy and need for socialization. As pack animals, it's important that dogs know their place in a group, which can boost their confidence and well-being. It also helps to give your pet more time to play and stay in shape and be better rested overall. Our spacious doggy daycare center is designed for dogs of all ages, who weigh 25lbs or less, to play (or rest) in good company.
Call us today to learn more about dog daycare. You are also welcome to pay us a visit if you'd like to see our dog daycare wing!
SAFETY ALWAYS COMES FIRST
Before your pet can be enrolled for daycare, we need to make sure they can play well with our daycare staff and other dogs. We will need to do an assessment of your pet's behavior and make sure they are also current on their vaccines and parasite prevention.
If need be, we can provide your pet with one-on-one interaction if they prefer their own company. We respect that dogs, like people, all have different personalities and therefore have different needs.
While daycare is underway, staff supervision is always a must. Even in play, dogs can occasionally get rough. Therefore, we keep a close eye on your dog (and every other dog that is present) with the help of trained, friendly professionals.
DOG DAYCARE IN RIVER NORTH CHICAGO
Enrolling your pet in daycare can dispel the housebound blues that some dogs experience when their owners are away from home. Furthermore, it:
Improves physical health with routine playtimes, which encourage your pet to run, jump, and roll around
Increases your pet's sociability and gives them the opportunity to make friends with other dogs
Can keep mischievous dogs out of trouble at home (especially if they have separation anxiety)
Accustoms your pet to new environments, people, and animals
Explore Our Complete List of Veterinary Services in Chicago, IL